Retirement is a time of transition for many individuals in their 50s and 60s, as they move on from their careers and find new surroundings to settle down in. This new phase of life presents opportunities and adventures.
Some retirees seek sunny locations with beautiful scenery and recreational facilities, while others prefer affordable towns with stable economies and abundant resources. We have compiled a list of the top 12 US cities to retire in based on factors such as cost of living, crime rate, cultural and recreational resources, climate, and accessibility.
1. Boise, Idaho
Boise offers a range of benefits to retirees. This medium-sized city is the third largest metro area in the Pacific Northwest and provides plenty of cultural and recreational activities. Downtown Boise features numerous street-side cafes and high-end boutiques and retail stores.
Residents can enjoy the Velma V. Morrison Center for the Performing Arts or participate in the Gene Harris Jazz Festival during spring. With a cost of living just 4% above the national average and consistently low crime rates, Boise is an attractive option for active adults over 50.
2. Fargo, North Dakota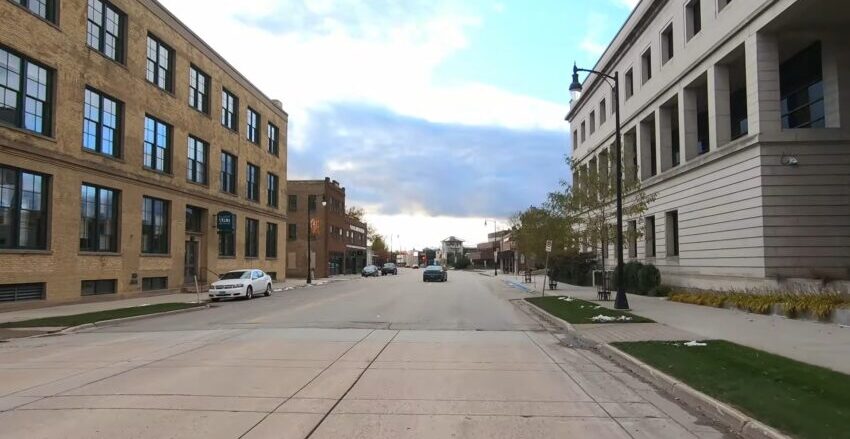 Fargo is known for its robust economy and a cost of living 8% below the national average. The typical home in this city sells for $165,000. There are plenty of doctors per capita and above-average air quality.
The local universities contribute to Fargo's vibrant culture, with numerous performing arts theaters, museums, and restaurants for retirees to enjoy. While cold winters are to be expected, the warm summer temperatures may entice you to consider retiring in this affordable Midwestern city.
3. Tucson, Arizona
Tucson, also known as "The Old Pueblo," has become a rapidly growing retirement destination. The city's year-round warm climate and over 300 days of sunshine are perfect for golfers and outdoor enthusiasts.
Tucson also offers more than 230 performing arts shows annually. The cost of living in this city is 4% below the national average, and the typical home sells for $172,000. Tucson is known for its environmentally sustainable practices, bicycle-friendly streets, award-winning public bus system, and overall walkability.
4. Fredericksburg, Texas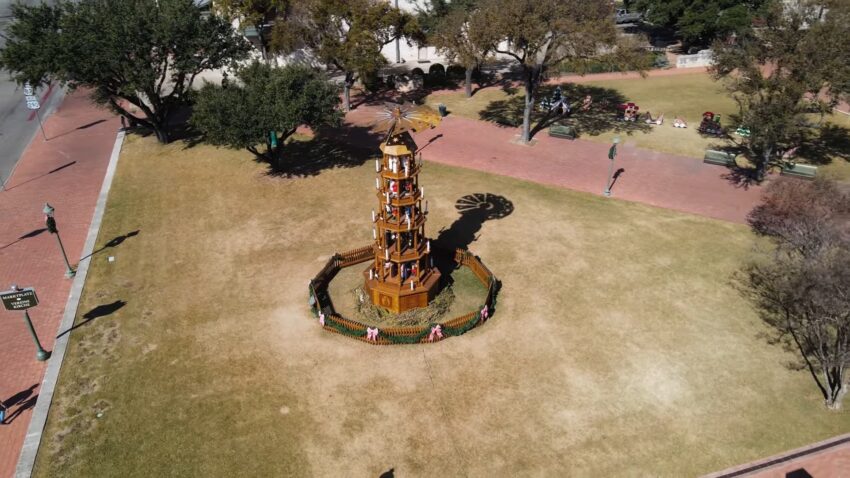 Fredericksburg, a small town located north of San Antonio, has a rich German-American heritage. This Texas town is highly walkable and features several historical landmarks and sites to explore.
Fredericksburg experiences a warm climate year-round with above-average air quality. The cost of living is 5% below the national average and the median home price is $138,000. With minimal crime, Fredericksburg is one of the safest and best cities for retirement in the US.
5. Charleston, South Carolina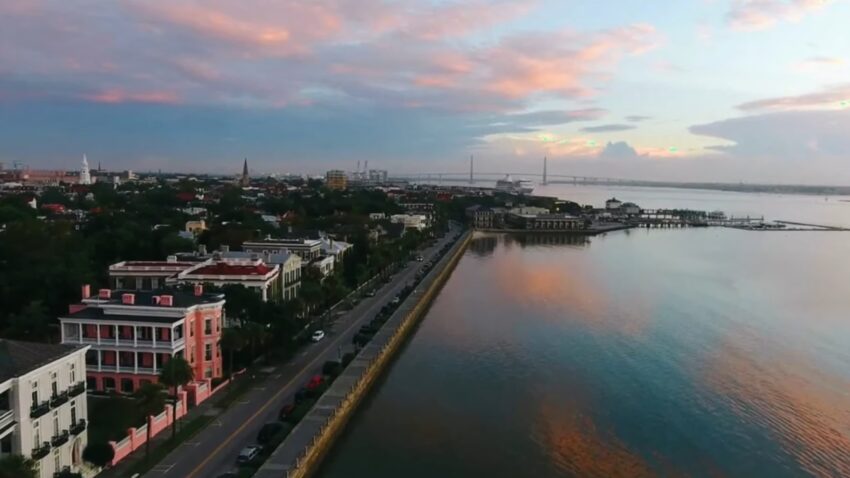 Charleston is a rapidly growing city with a strong economy and developing upscale communities. The South Carolinian city appeals to retirees due to its extensive coastline, rich history, and undeniable charm. Charleston has been named the "most polite" city in the country.
The cost of living is on par with the national average and a typical home sells for $228,000. The city also has a low crime rate and offers numerous cafes, museums, and parks to explore by foot or bike.
6. Auburn, Alabama
Auburn is a lively college town with various cultural, recreational, and shopping resources. The city is home to the Jule Collins Smith Museum of Fine Art, the Auburn Community Orchestra, and the Telfair Peet Theatre. Despite being one of the fastest-growing cities in the country, Auburn maintains a small-town feel with approximately 60,000 residents.
Numerous parks with biking and walking trails can be found throughout the city. The economy is stable and the cost of living is 11% below the national average. The typical home in Auburn costs $165,000, and the crime rate is very low. Auburn's hot summers and mild winters make it an ideal choice for retirees who prefer not to deal with snow.
7. Brevard, North Carolina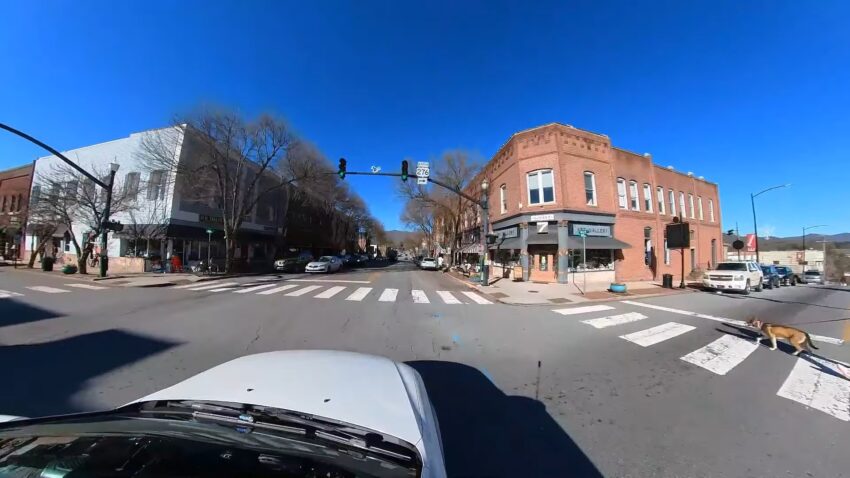 Brevard consistently ranks as one of the top retirement communities in the US. This quaint town, situated in the southwestern corner of North Carolina, is surrounded by the picturesque Blue Ridge Mountains. With only 7,000 residents, Brevard offers a friendly atmosphere where you can easily get to know your neighbors.
The town is known as the "Land of Waterfalls" due to the numerous cascading waterways in the area. Brevard's mild climate and various outdoor activities, such as biking, hiking, fishing, and kayaking, make it an attractive option for retirees. The crime rate and cost of living are relatively low, making Brevard an excellent choice for those seeking an outdoor-oriented retirement.
8. Cape Coral, Florida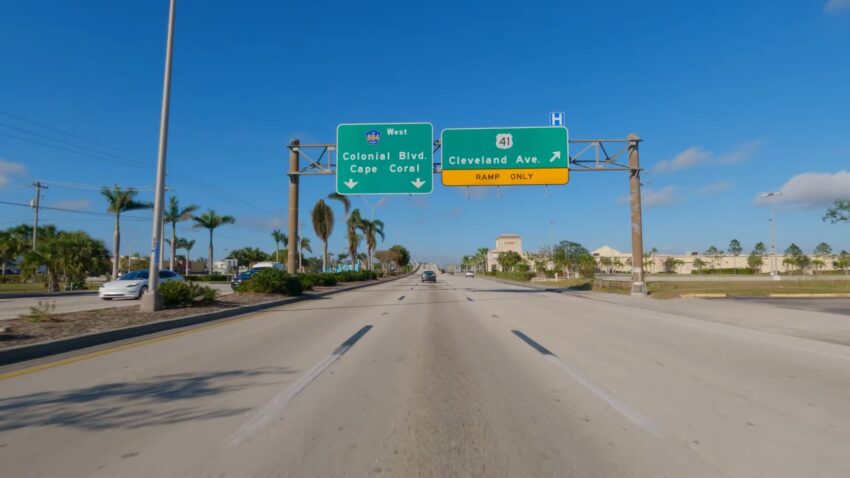 Florida is often considered the retirement capital of the US, but Cape Coral offers a more secluded option within the "Sunshine State." Located just north of Ft. Myers, Cape Coral is known for its access to water, as the city is bordered by the Caloosahatchee River to the south and the Gulf of Mexico to the west.
Cape Coral features over 400 miles of canals, and many homes in the area have water access. The cost of living and crime rate are significantly lower than in neighboring Ft. Myers.
Local attractions include the Cape Coral Historical Museum, the Cultural Park Theater, and the Cape Coral Festival of Arts. If you enjoy boating in the Florida sunshine, Cape Coral is one of the best cities for retirement in the US.
9. Las Cruces, New Mexico
Las Cruces was recently named "Best Place to Retire" by AARP.org. As the second-largest city in New Mexico, with a population of approximately 90,000, Las Cruces is home to New Mexico State University, which contributes to its rich cultural scene.
Several active adult communities are available in the city, and the cost of living is 8% below the national average. Residents can learn about the city's diverse history at various museums throughout Las Cruces. With its warm, dry climate and stunning backdrop, Las Cruces is an ideal retirement location.
10. Ogden, Utah
Ogden is quickly gaining popularity as a top retirement community for active baby boomers. The city offers many of the same outdoor activities and attractions as Park City but is less crowded and more affordable.
Retirees can enjoy skiing, snowboarding, snowshoeing, kayaking, hiking, rock climbing, and biking in this historic town. For extreme sports enthusiasts, Ogden's snowy winters and dry summers make it an attractive destination with a cost of living 12% below the national average.
FAQs
1. What is the cost of living in the US for retirees?
The cost of living varies depending on the city and state you choose to retire in. Some cities have a lower cost of living than the national average, while others can be more expensive.
Factors that contribute to the cost of living include housing, transportation, utilities, groceries, and healthcare. To determine the most affordable cities for retirees, it's essential to research these factors before making a decision.
2. How can I decide which city is the best for me to retire in?
To choose the best city for your retirement, consider factors such as cost of living, climate, healthcare facilities, recreational and cultural opportunities, proximity to family and friends, and overall quality of life. It's crucial to prioritize your preferences and needs in order to find a location that matches your desired lifestyle and budget.
3. What are the benefits of retiring in a college town?
Retiring in a college town can provide numerous benefits, including access to quality healthcare facilities, cultural and recreational events, and educational opportunities. College towns often have a vibrant atmosphere with an array of restaurants, shops, and entertainment options.
Additionally, some universities offer continuing education programs specifically tailored for older adults, allowing retirees to learn new skills and stay mentally active.
4. Is it better to rent or buy a home when retiring?
The decision to rent or buy a home during retirement depends on your financial situation, lifestyle preferences, and long-term plans. Renting can offer flexibility, allowing you to move more easily if your needs change or you decide to explore a different location.
On the other hand, buying a home can provide stability and the potential for building equity. It's essential to weigh the pros and cons of both options and consult with a financial advisor to make the best decision for your circumstances.
5. How important is access to healthcare when choosing a retirement location?
Access to quality healthcare is an important factor to consider when choosing a retirement location, especially as you age and your healthcare needs increase. Look for cities with reputable hospitals, medical centers, and specialized care facilities. Additionally, consider the availability of doctors, specialists, and other healthcare providers in the area.
6. What types of recreational activities should I look for in a retirement location?
When selecting a retirement location, consider the recreational activities you enjoy and the opportunities available in each city. Some retirees prefer outdoor activities such as hiking, biking, golfing, or water sports, while others may be more interested in cultural events like theater, concerts, and museums.
Look for cities that offer a diverse range of activities and events that cater to your interests and hobbies.
7. How do I find a retirement community that fits my needs?
When searching for a retirement community, consider factors such as location, cost, amenities, and the overall atmosphere. Visit various communities and speak with residents to get a feel for the environment and lifestyle. Additionally, research online reviews and ask for recommendations from friends or family members who have experience with retirement communities.