Are you feeling bored and looking to add more entertainment to your life? Daily life, if repeated in a routine, can be quite dull. But if you add something fun to it, you can bring a lot of laughter, joy, and curiosity on the daily. There is always something that can change such a situation, so it is important to look for a solution that will give us the change.
Ever since the past century, humans have been looking forward to shows and movies to bring some entertainment into their life. This encourages people to look for the best shows to listen to, especially for spicing up a boring afternoon. In the mornings, motivation is most often sought, that is, in that period of the day, people are best motivated, so the right thing is needed, which will give the motivation for an excellent start and course of the day.
The best decision is to listen to an excellent podcast that will wake you up, refresh you, replenish you with the necessary beautiful energy and prepare you for a beautiful start to the day. No matter where and how you listen to it, it's good to pick only the best one and get started. Well, we compiled a list to make it easier for you! Here are 8 of the best entertaining podcasts you should listen to:
1. The Joe Rogan Experience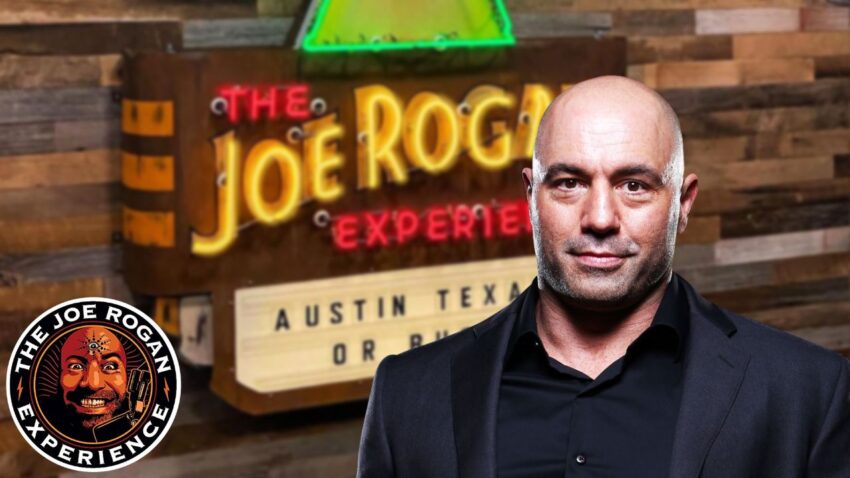 We've all heard of this podcast – but have you ever listened to a full episode of it? A full episode of this podcast can change you for the better, bring a positive routine into your life and make you a different person.
Filled with exciting conversations from people of all backgrounds, this show offers facts that are lesser known to your average person. Not only that, but it also involves lighthearted conversation, laughter, some curious facts, and talks about things that have remained mysterious to this day.
The podcast launched in 2009 with the aim to talk about psychology, conspiracy theories, UFOs, world history, and comedy. In 2020, Joe Rogan landed an exclusive Spotify deal which gave the podcast even more success.
2. Freakonomics Radio
Freakonomics is another podcast that discusses events around the world, history, psychological concepts, and economics. This is the ideal thing for any of you who are interested in these topics and want to wake up with useful information and sometimes great suggestions, guidance and motivation.
An average episode can give you an entertaining discussion of 30 to 60 minutes, with each episode being released once a week.
With over 400 episodes so far, this podcast promises to dive deeper into the mysterious side of things. Economist Steven Levitt frequently joins the episodes every now and then to deliver his own views and economic data. The podcast is a beautiful mix between pop culture and economics. You get to learn facts and also get entertained while you listen to the host.
3. This American Life
This American Life features a weekly podcast, both on the radio and online. The show has a different theme once a week and goes on to share stories on that specific theme. If by some chance you don't manage to listen to this great podcast on the radio, it would be good to listen to it in the free part of the day, especially if you are free in the morning.
With over 600 episodes, this podcast doesn't disappoint whether you're a new listener or have been listening to this podcast for a good while. You can hear a large number of messages, interesting topics, conversations and guides in each of the episodes. Many listeners have chosen this particular podcast for its excellent content, and we believe you will like it and make it a part of your routine.
4. Stuff You Should Know
Stuff You Should Know is for pop culture enthusiasts who are in pursuit of learning something new every day. You can enjoy comedy and pop references during many of the episodes and listen to entertaining conversations on curious topics. If you want to have information on a lot of random topics, this podcast will definitely help with that.
It is considered one of the most popular and best podcasts, and you can also find a large number of recommendations on the Internet for all those who are looking for something new that will brighten them up and make their day more beautiful.
5. The Daily
Just like its name, The Daily delivers useful information and news via its podcast daily. The podcast focuses on helping its audience ask the right questions, listen to different views and public opinions on current matters, and stay informed.
The episodes last usually 20 minutes but provide the quickest overview of what's going out there in the world. The podcast is known to deliver completely fact-checked and accurate news with the help of its journalist team.
6. The Blackjack Apprenticeship
The Blackjack Apprenticeship podcast shares insider tips and tricks for playing exciting casino games, such as the ones on Bodog. It tells thrilling stories of blackjack careers that succeeded, with regular guests sharing their blackjack tips and special memories. The podcast introduces professionals and beginners alike to the world of video poker, blackjack, and a lot more thrilling casino games in an informative and captivating manner.
The podcast will not only teach you how to increase your chances of winning jackpots but also leverage some secrets on how to play blackjack like a champion, as it discusses a wide range of subjects in the casino world and is one of the most popular casino podcasts in the industry. It is available on all podcast platforms offering vital information on employing different blackjack strategies.
7. The Tim Ferriss Show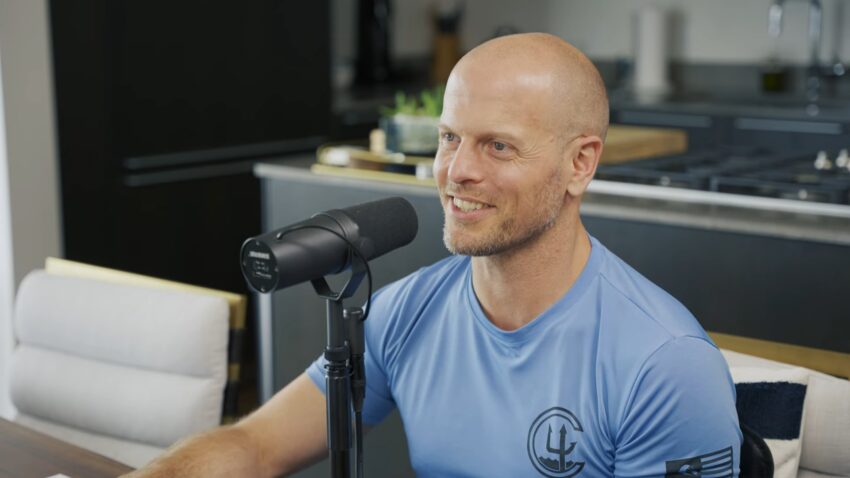 The Tim Ferriss Show has been known as one of the most entertaining podcasts in the self-help industry. The podcast has grown to over 700+ million downloads, Tim Ferris mentioned on his blog. But what made the podcast grow so fast?
The host, author of 4-Hour Work Week, brings many guests to the show who spend their time sharing business success secrets, motivation and lifestyle hacks, and fascinating thoughts on entrepreneurship.
Conclusion
Whether you're cooking on a nice Sunday afternoon or doing your skincare routine, listening to a podcast feels like you're a part of a good conversation. From news to conspiracy theories to dating advice, podcasts never fail to entertain with their attention-grabbing topics.
So the next time you feel bored doing your chores or feel lonely, put on a podcast on your phone and you'll feel a lot better. Not only that, making podcasts a part of your daily routine will fill you with interesting knowledge that you can probably use later on in your life.
Now that we've given you our list, it's your turn to listen to the podcasts and have fun!