In 2019, the United States recorded 14,742 murders as per FBI data. The yearly murder rate has been decreasing since its peak in 1991, with 9.8 victims per 100,000 individuals.
Nevertheless, the U.S. still ranks among the worst developed nations for homicide rates, primarily due to higher incidences of gun violence compared to other industrialized countries.
Other factors contributing to the rise in violent crime include poverty, unemployment, and gang involvement.
The states with the highest homicide rates were Louisiana, with the highest rate in the U.S. at 22.9 per 100,000 people, and Missouri, ranking second, with a rate of 18 per 100,000 individuals. In comparison, New Hampshire had a murder rate of 1.5 per 100,000 residents, making it one of the safest states concerning homicides.
Murder Rate in the US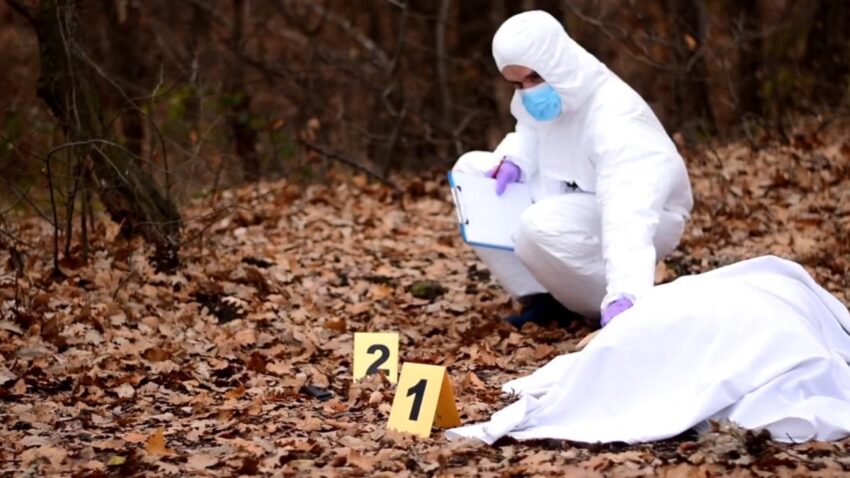 The murder rate in the United States is significantly higher than in other industrialized countries. The difference between states is even more striking; for instance, Louisiana's murder rate is 22.9 per 100,000, more than four times the national average. T
his concerning trend can be attributed to various factors, such as poverty levels, gun accessibility, and gang violence, which differ from one state and city to another.
Louisiana, with one of the highest gun ownership rates and elevated poverty levels, offers a prime example of why its murder rate far exceeds that of other states.
Additionally, areas with gang activity frequently experience homicides, regardless of economic status or weapon access, due to ongoing turf wars and retaliatory violence among rival groups.
States with the Highest Murder RatesThe states with the highest murder rates in the United States include Louisiana, Missouri, South Carolina, Arkansas, Tennessee, Alaska, Maryland, Oklahoma, Mississippi, and North Carolina.
However, the District of Columbia has the highest murder rate in the US, at 49.2 murders per 100,000 people.
Louisiana has the highest state murder rate, with 22.9 homicides per 100,000 residents. Missouri ranks second, with a murder rate of 18 per 100,000.
South Carolina comes in third, with 17.4 homicides per 100,000, while Arkansas ranks fourth, with a rate of 16.1.
Tennessee and Alaska hold the fifth and sixth positions, with murder rates of 14 and 12.3, respectively.
Both Maryland and Oklahoma have a murder rate of 11.9, making them the seventh and eighth states with the highest murder rates.
Lastly, Mississippi and North Carolina rank ninth and tenth, with murder rates of 11.8 and 11.4 per 100,000 people, respectively.
| Rank | State | Homicide Rate | Number of Homicides |
| --- | --- | --- | --- |
| 1 | District of Columbia | 49.2 per 100k | 339 |
| 2 | Louisiana | 22.9 per 100k | 1,065 |
| 3 | Missouri | 18 per 100k | 1,108 |
| 4 | South Carolina | 17.4 per 100k | 891 |
| 5 | Arkansas | 16.1 per 100k | 484 |
| 6 | Tennessee | 14 per 100k | 970 |
| 7 | Alaska | 12.3 per 100k | 90 |
| 8 | Maryland | 11.9 per 100k | 738 |
| 9 | Oklahoma | 11.9 per 100k | 471 |
| 10 | Mississippi | 11.8 per 100k | 350 |
| 11 | North Carolina | 11.4 per 100k | 1,192 |
| 12 | Arizona | 11.3 per 100k | 805 |
| 13 | Michigan | 10.6 per 100k | 1,067 |
| 14 | Kentucky | 10.3 per 100k | 464 |
| 15 | Texas | 10.3 per 100k | 2,993 |
| 16 | Virginia | 10 per 100k | 863 |
| 17 | Delaware | 9.9 per 100k | 98 |
| 18 | Nevada | 9.9 per 100k | 308 |
| 19 | Florida | 9.7 per 100k | 2,087 |
| 20 | Indiana | 9.7 per 100k | 656 |
| 21 | Ohio | 9.2 per 100k | 1,089 |
| 22 | New Mexico | 9.1 per 100k | 193 |
| 23 | West Virginia | 9 per 100k | 162 |
| 24 | Illinois | 8.9 per 100k | 1,137 |
| 25 | Montana | 8.9 per 100k | 96 |
| 26 | California | 8.8 per 100k | 3,498 |
| 27 | Colorado | 8.5 per 100k | 488 |
| 28 | Wisconsin | 8.5 per 100k | 499 |
| 29 | Georgia | 7.8 per 100k | 834 |
| 30 | North Dakota | 7.6 per 100k | 59 |
| 31 | South Dakota | 7 per 100k | 62 |
| 32 | Alabama | 6.5 per 100k | 325 |
| 33 | Nebraska | 6.5 per 100k | 127 |
| 34 | Connecticut | 6.1 per 100k | 220 |
| 35 | Washington | 6.1 per 100k | 472 |
| 36 | Minnesota | 5.7 per 100k | 323 |
| 37 | Iowa | 5.4 per 100k | 172 |
| 38 | New Jersey | 5.4 per 100k | 497 |
| 39 | New York | 5.4 per 100k | 1,087 |
| 40 | Kansas | 4.9 per 100k | 143 |
| 41 | Wyoming | 4.7 per 100k | 27 |
| 42 | Hawaii | 4.5 per 100k | 65 |
| 43 | Utah | 4.5 per 100k | 147 |
| 44 | Oregon | 4.4 per 100k | 188 |
| 45 | Rhode Island | 4.2 per 100k | 46 |
| 46 | Idaho | 3.7 per 100k | 68 |
| 47 | Vermont | 3.7 per 100k | 24 |
| 48 | Massachusetts | 3.3per 100k | 230 |
| 49 | Pennsylvania | 3.3 per 100k | 433 |
| 50 | Maine | 2.9 per 100k | 39 |
| 51 | New Hampshire | 1.5 per 100k | 20 |