When you travel to a certain country or you're even moving there permanently, the local cuisine is one of the most important things to consider. At first, you might not think this way, but that's how we see things.
Of course, you'll first focus on accommodation; secondly, you'll look at the nearby schools if you have children, proximity to your work, prices of rent, availability of transportation, and everything in between.
But, on an empty stomach, you won't get far. In case you have dietary limitations and you're practicing vegan and vegetarian diets things drastically change.
If you're not carnivorous you need to pick your next destination with care. While that might be hard, when you think about it on your own, with our help, it is a walk in the park. Just keep reading this article and we are going to tell you where to go to have the best of time and some of the best meals you'll ever taste.
If you want to cut the story short you can find here some of the best places in the world with vegan all-inclusive resorts and everything a vegetarian or vegan could ask for. If you're looking for some more education and a broader picture, please continue reading.
India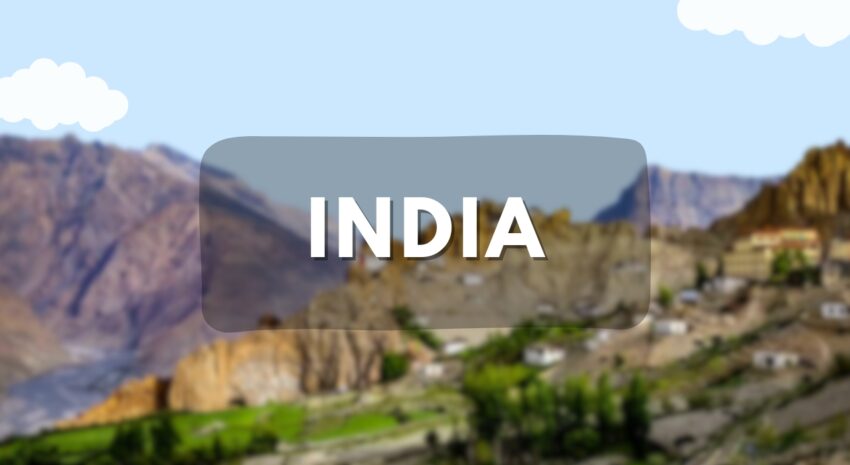 The mother of them all. India is the best place in the world if you're seeking a country that is predominantly vegan and vegetarian. At the same time, you have the majority of the younger population who adopt no-meat and animal policies and local and old cuisine which is already vegan and vegetarian.
In many restaurants in India, you'll find vegan and vegetarian menus. Those come in addition to this that serve only that type of food. Truly a paradise of veggies. The rest of the world should look up to India in this department as there's plenty to learn.
If you're looking for specific cities where to go in India for the best vegetarian and vegan food add Bengaluru and Mumbai to your map.
United Kingdom
This choice makes sense, right? After all, India was their colony for ages. However, the UK was a meat country for the majority of its existence. Today, they are becoming one of the world's most friendly vegan and vegetarian countries to visit and live in.
They are even changing their traditional dishes such as fish and chips into chips and seaweed. If you want precise directions where to go, be sure to visit London, the biggest city in the UK, Bristol, and also two Scotland cities – Glasgow and Edinburgh.
If you'll believe us there are almost 170 vegan and vegetarian restaurants in London only. That is amazing! You'll even find amazing vegan and vegetarian menus at the local franchises of McDonald's and Burger King.
Israel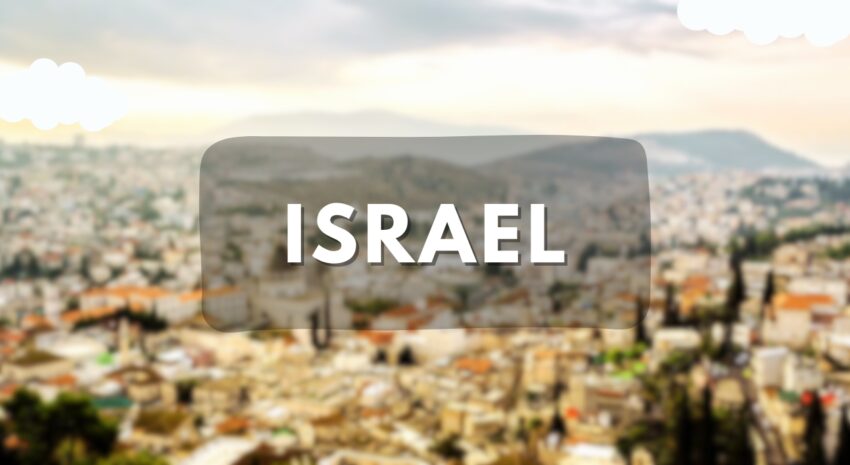 We already have people calling in stating how surprised they are to see Israel on the list. But, that is not a surprise at all, if you know that Tel Aviv is dubbed the vegan capital of the world. The only reason we're accepting your surprise is that this change is ongoing and the major changes happened overnight recently.
Israel is shifting more to no-meat dishes and you have more and more cruelty-free movements who are in favor of veganism and vegetarianism. Also, don't be fooled that this is happening only in the major Israeli cities and the tourist hot spots on the coast.
No, this trend is moving towards inner cities and even smaller towns. Same as in the UK you'll notice that big food chains such as Dominos and Ben and Jerry's have vegan dishes on their menus. One could argue that this shift was too easy for Israel as their cuisine already relied on many meat-free dishes.
USA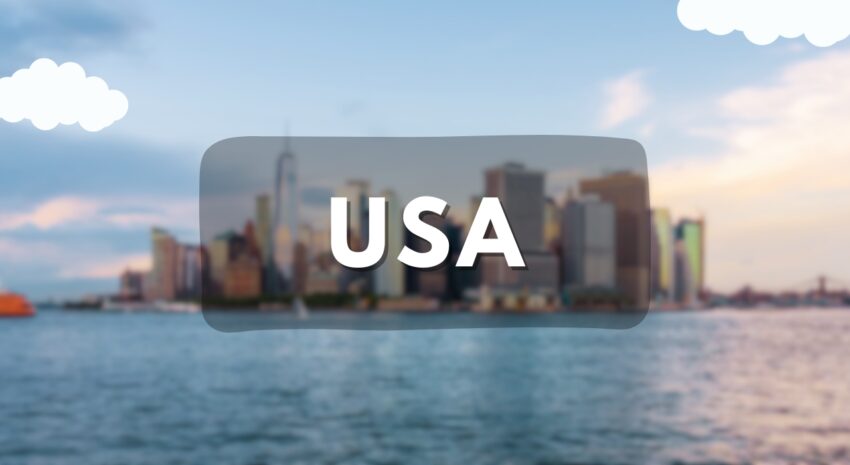 Who would have thought? Well, America is a vast place and one of those places that love to instigate trends and follow them. You've probably noticed that most of the influencers on social media platforms come from the USA. That's true and it's great.
Only in the last three or four years, the number of those who turned their diets toward veganism and vegetarianism grew by about 600%. As we said, the US is a massive country but the number of 30 thousand vegan restaurants is still staggering.
What will sound like an even bigger surprise for many is that one of the most vegan-friendly cities in the US is Austin, Texas. Yes, Texas is famed for its BBQ. Other big cities where you'll enjoy no-meat food are Portland and Seattle in Washington and Oregon respectively and SF, California, and NYC.
While exploring the best countries for vegan and vegetarian options, you might also be intrigued by our list of unique and surprisingly delicious food combinations, that break the culinary norms.
Ethiopia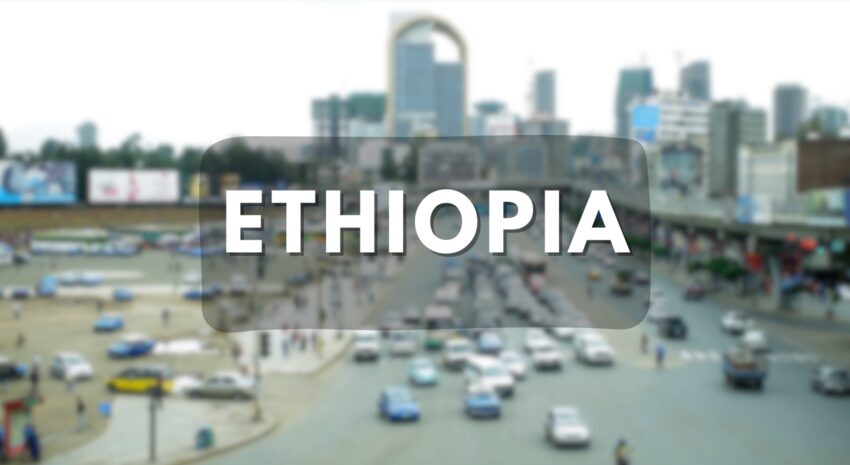 The culture of veganism is really strong in Ethiopia. When we talk about national cuisines and food, rarely will anyone mention any African country. Well, we will. This comes as a surprise because Ethiopia is famed on the Black Continent for its cattle industry.
Luckily they are also focused on agriculture. In addition to their well-developed agriculture, there is also a religious factor in play. More than 45% practice Christianity through the Orthodox Tewahedo Church which suggests a strict fast of 250 days, 180 of which are intended for all believers.
This fast is based on a vegan diet and no meat is allowed. Furthermore, the major Ethiopian cities such as the capital Addis Ababa offer multiple vegan restaurants.
Taiwan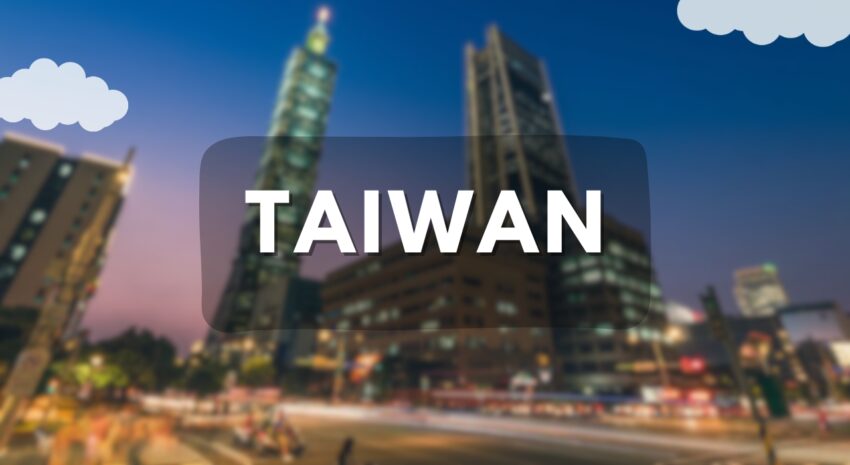 From Africa to far Asia. Maybe you didn't have Taiwan on your bucket list but they certainly have cruelty-free food on their menus. If you don't believe us check PETA and CNN websites for more info. Both of them stated that Taiwan is easily one of the best vegan countries in the whole white world.
If you have a chance, be sure to visit its capital Taipei and you'll see it for yourself. The number of vegan options in Taipei is growing by the day. A fun fact tied to this city and the entire country is that when you look at their population and the number of vegans they are third place in the world for vegans per capita.
This goal is easily achievable when you know that the government is working on this goal by pledging the citizen to have at least one meat-free meal per day, and they practice Buddhism which promotes vegetarianism.
Bottom Line
After reading this article you know that your options are not limited. We have given you locations spread across the globe. From Europe to America, back to Africa and Asia. There are more places, but they just didn't cut the list this time around.
While exploring the best countries for vegan and vegetarian options, you might wonder if athletes can build muscle with plant-based nutrition; you can find the answer in this informative article on Vegan Diet For Athletes.
If you want to read more we're going to tell you that we didn't mention places such as Singapore, Poland, Germany, Australia, Canada, Thailand, Mexico, Netherlands, and Sri Lanka among others.