The police say they have one man in custody in connection with the fatal shooting of another at the Vieux Fort fish market.
At the same time they are appealing to those with information to come forward to assist in the investigation.
A a briefing, Press Officer of the Royal Saint Lucia Police Force Sgt. Elvis Thomas did not give much information on the person of interest the lawmen has taken into custody.
"One person is presently in police custody assisting with this investigation," he stated.
He said a post mortem examination will be scheduled for a subsequent date.
Thomas called for public information in the matter.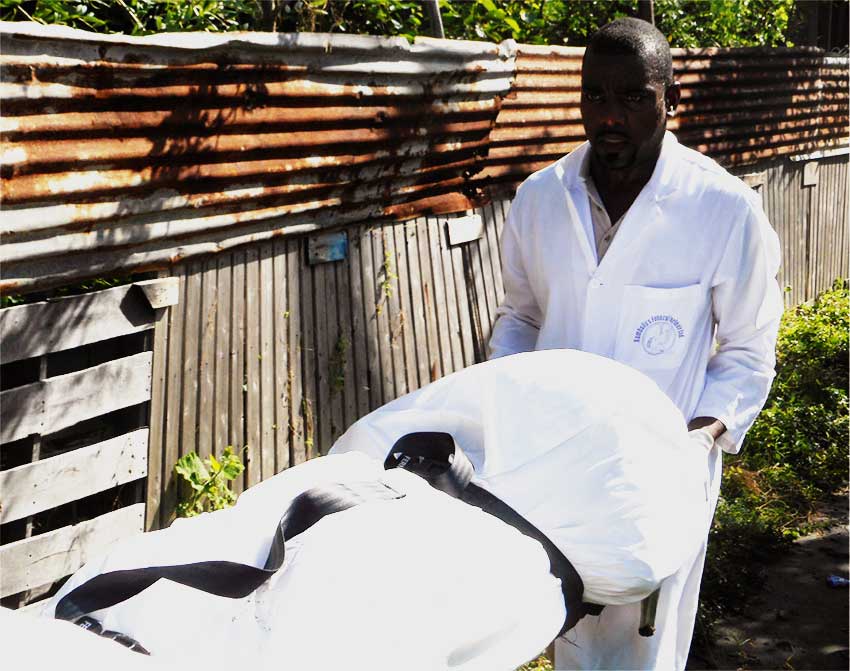 "We are encouraging anyone with information regarding this incident to contact the Criminal Investigation Department in Vieux Fort at 456-3926," he stated.
Reports are that on January 25, Melvin George was cleaning fish at the Vieux Fort Fisheries when he was approached by a lone hooded gunman who shot him in the back of the head.
He reportedly died on the spot.
Thomas said there is no definite motive as yet behind the deadly shooting.
"That we cannot speak too," he stated. "Presently the matter is under investigation and based on what we find out later, then we will be able to make the connection."
George is the third homicide victim in Saint Lucia for 2019.