Blackjack is by far one of the most exciting card games in the world. The variations of this card game are played in all corners of the world. When it comes to classic table games in casinos, blackjack always tops the popularity lists. There are many films made depicting this game, and you can't argue all of them are filled with excitement and adrenaline rush. Let's just mention Rain Man, The Gambler, and Wild Card as two examples. The game is legendary and there's no denying it.
What's best about the game of blackjack is that it can be studied. If you play long enough, learn all the rules and intricacies, and remain capable of having a cool head under pressure you can become a blackjack expert. Of course, many people confuse expertise in this game with the phenomena of card counting but we're not talking about that. We are talking about a legendary game that had, and still has a couple of legendary names that played it. Their names are written in gold letters in the history of all card games and are never going to be erased. Today, we're giving them an homage. Let's see who are the men that excelled in the simple card game of blackjack.
1. Henry Tamburin
The best part about the best blackjack players of eternity is that most of them wanted to share both their knowledge and experience of the game. Tamburin is the author of the famed book titled Blackjack: Take the Money and Run. Guess you can learn the insights of this game if you start early. Henry did precisely this as his first encounter with blackjack was in grade school. Later on, when he became a fan of the game and started playing, initially he only encountered losses. This is what motivated him to learn the game of blackjack top to bottom without a fault. Tamburing quickly learned to count cards and everything else tied to the game. He was always thirsty for knowledge and honed it for years by visiting various blackjack conventions and getting involved with other players sharing experiences and learning from them.
2. Bryce Carlson
If you're even a little into the game of blackjack this name will ring a bell. Bryce started his adventure back in the 70s and his love and knowledge of the game culminated with the publishing of his book titled Blackjack for Blood. Carlson is one of those people that made modern blackjack and he made it his mission to learn the ins and outs of the game to maximize his winnings and beat the casinos. His greatness lies in the fact that he not only wanted the knowledge for himself but also wanted others to master blackjack too. To his name, Carlson also has tied the name of the card counting machine better known as the Omega II Blackjack machine. Later on, he became an owner of a casino of the same name.
3. Edward O. Thorp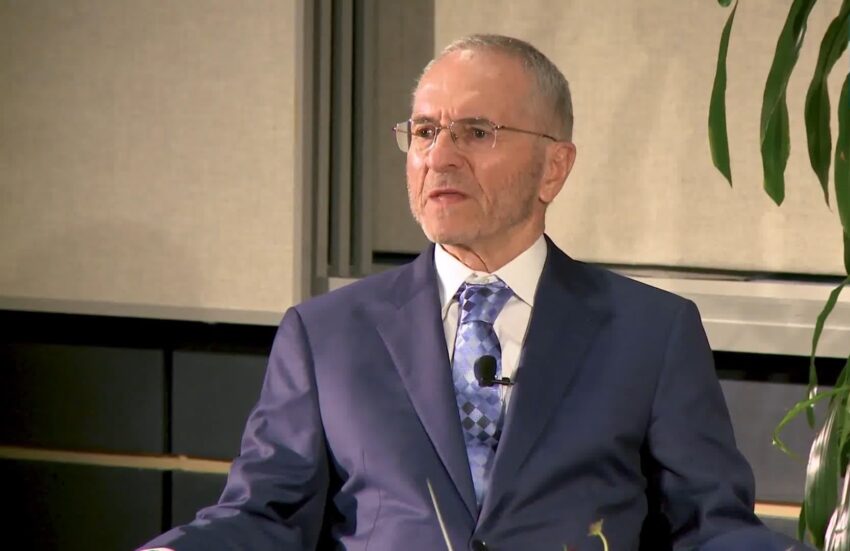 As many of you already know, in the essence of blackjack lies mathematics. So, it's no wonder that Edward O. Thorp was a mathematician. After a career as a professor, he became a hedge fund manager. But, what we'll remember him for is his proof in the game of blackjack. Thorp was so adept at playing this card game that he is seen as one of the best players of all time even today. Thanks to his deep knowledge of math, it came easy for him to establish a unique card-counting system that he relied on to win high prizes in the game of blackjack. Luckily, Edward O. Thorp wasn't one to tide high on his glory. Instead, following a similar path as Bryce Carlson he decided to publish a book. Thanks to him, today it's possible to learn his unique methods of playing blackjack by simply buying his book amply titled Beat The Dealer. If you already think that you can beat one on your own, why not try it on BritainPlay and test both your luck and knowledge?
4. Bill Benter
When we talk blackjack we must talk numbers. When it comes to numbers rarely who stands up to Bill Benter. The man earned over 41 billion from gambling. This number makes him one of the most successful gamblers of all time. The man is notorious. His gambling spree started in the late 70s and it was over in the early 80s. Benter was so good at blackjack that he was quickly banned from all Las Vegas Casinos. This was what prompted him to switch to horse racing betting. The man of many talents excelled in this domain too and even developed one of the most sophisticated betting analyses for horse racing.
5. Don Johnson
LionsgateUK – If looks could kill… DonJohnson looking lethal! 🕵️‍♂️🔍#KnivesOutFilm #LFF pic.twitter.com/Fskc1lsIoA

— CinemApp News (@CinemApp_CineUK) October 8, 2019
The man – the legend. And, we're not talking about the famous actor who starred in such shows as Miami Vice and Nash Bridges. But, in the world of casinos and gambling, this Johnson holds more fame. His biggest winning streak is tied to six months in Atlantic City where he managed to win close to $15 million. The stories of him winning $800,000 in just one hand are not an exaggeration. You can also claim that this man was just lucky at the time. His massive winnings were put under investigation by the local casinos. The funny part is that Don Johnson wasn't counting cards. He was good at the blackjack game, and luck remained by his side. Nonetheless, he was banned from life from all Caesars casinos regardless of their location. That's what happens when you draw two eights, divide them, and consequently, the dealer hits you with three and two twice. The two double moves that followed were just the icing on the cake.
Bottom Line
We could go on and on, as blackjack did give birth to some of the most gracious minds and players. Such names as James Grosjean, Russ Hamilton, Arnold Snyder, and Ken Uston were omitted from the list. Maybe that's unfair, but in our opinion, the men on the list are deservedly there. Maybe in the future, when we expand this list, we'll add a few more names. After all, all of them have a story to tell.