Sports betting, online casinos, and various forms of gambling have taken a huge leap forward with the most recent spike in internet and technology development. Today, it is possible to bet on different sports events and follow them live via mobile applications, streaming services, and cable TV operators. This gave a new charm to the world of sports betting and players started to learn more about the game itself and dug up the ways to win against the system.
One of the top popular sports to bet on is without a doubt football. The National Football League is on only for five months with a limited set of games. This is what makes it so intriguing to players all over the world and not only Americans.
With Las Vegas having a team, the Raiders, wagering on the NFL got a lot more interesting overnight. This must be one of the primary reasons why now, more than ever, we search new gambling outlets through mediums such as mytopsportsbooks.com and explore betting systems such as teaser betting.
If you're not familiar with this approach, keep reading as we are going to explain what this wager is and how it affects sports betting.
What is a Teaser?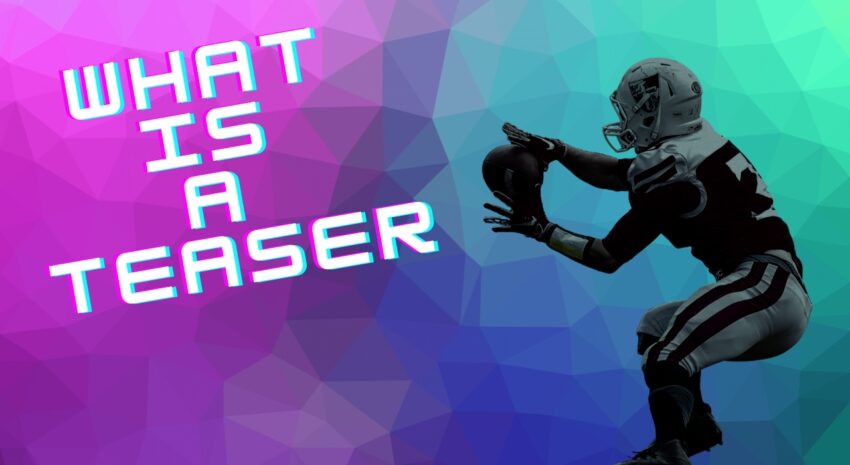 Putting bets on football has many faces, approaches, and of course strategies. Teaser is only one of them. You must view it as a version of a classic parlay bet. Through a teaser, you're allowed to dictate the point spread. In addition to it, you can also change the limit on points. With a teaser, Over/Under play gets a new dimension.
In theory, it sounds amazing. You don't even have to ask, yes, there is a catch. To use it you must own a ticket with multiple bets. Even when you alter the spread and the Over/Under it's still expected that all of your wagers are winning ones.
How It Works?
No bet is the same. The standard version you'll encounter and the one most players apply is the six-point teaser. By applying it you can take away that number of points from the initial spread you laid your bet on. Depending on the bookie of your choice you can also find 6.5 and 7-point versions of this bet. To be eligible for a true teaser you need to have at least two bets.
Some sportsbooks even have a minimum of three or four events before your eligibility. Logically, with more bets you will win more, but it also increases the risk that you'll miss one of them. So, as we said, you need to win all the teasers to win the whole bet which makes it quite similar to a parlay in that sense. With this type of bet, you are stacking games, similar to how you would collect sports memorabilia.
While in the beginning, this might appear to be complicated, in essence, it is not. To prove our point, we are going to present to you one of the most common examples of a teaser bet tied to two NFL games. Once you see it, the whole picture is going to be much clearer.
Example of an NFL Teaser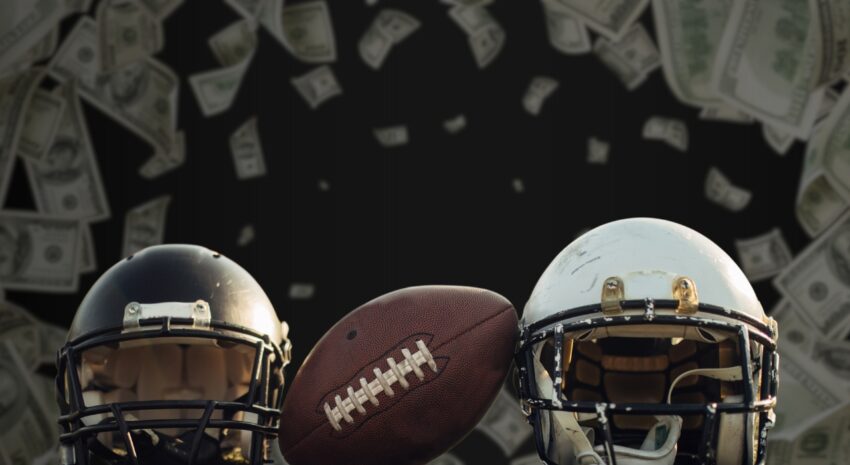 To make the example as clear as possible we're going to use only two games. The next season's duel between the Pittsburgh Steelers and Baltimore Ravens is going to be a fun one. For this example, we will put the Ravens as +1.5 favorites.
The second game in this mix of ours is going to be Denver Broncos vs. Las Vegas Raiders. Here, we'll provide a +2.5 advantage to the Broncos. So, if you were a man of the betting profession, you'd certainly like what you see on the paper. Also, you'd like to protect yourself with a six-point teaser over these two games, right?
So, how does a bet work in this case? Well, by moving the line by six points you'll receive a +7.5 on the Ravens and +8.5 on the Broncos. Depending on your bookmaker, your odds will vary but in the most main examples, they will be close or precisely -110. So, a teaser is a great thing, but to win it you need these two teams still winning and staying under their respective lines. If they are not, or should we be precise if even one is over this line, you will lose your bet and the ensuing teaser.
When you decide to bet strategically throughout a teaser you would be wise to find a bookie that will give you the best odds at winning. You won't find a shortage of games to bet on, since the NFL decided to increase the number of games each season.
Is There a Tie with a Teaser?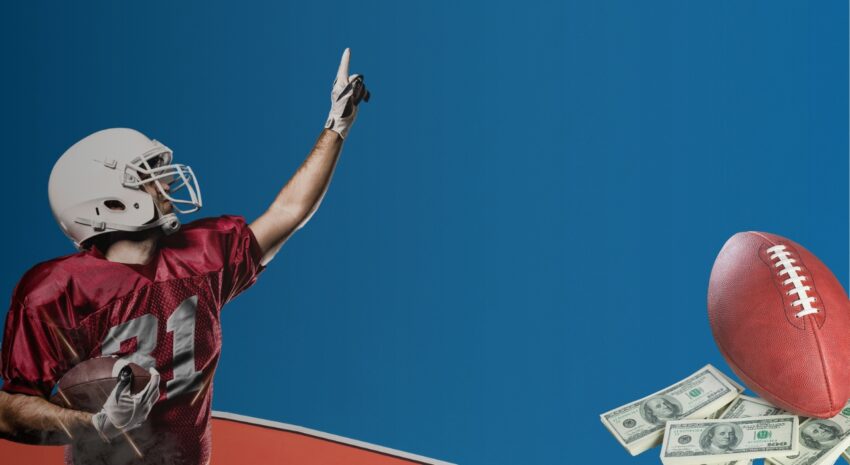 If you view the NFL games you know that totals and spreads do not usually come with a hook and they will end up on a round number. If you push all of your bets in a teaser you will be refunded what you initially wagered on it. If you have only one push, but the rest of your parlay is successful your odds will be reshuffled accordingly.
We gave examples such as +1.5 and +3.5 which usually can't end up as round numbers. But bookmakers will give you round numbers such as +3 or +7 which can end up as a push. If one of your bets ends up as a push but the rest pass you will get your win but deducted for that one game.
So, have an example of a three-leg parlay that goes above 160+. If you have one leg push, your odds can drop down to -115. This is a massive drop-off, but it still doesn't mean that you've lost. This is the best thing about a teaser.
Bottom Line
Betting is an ocean of opportunities. The biggest is yet to come, and you have a chance to take yours when the next NFL season comes in only a few short weeks. When you are prepared to take a chance during the opening week of the new NFL season you need to take the teaser into your account.
So, put the NY Jets and Aaron Rodgers on your parlay, add Patrick Mahomes and the Kansas City Chiefs too, and round it up with the Dallas Cowboys and Dak Prescott. Please, tell us how that bet went after the first week of the new NFL season.