Welcome, fellow adventurers, to the vibrant and enchanting city of Amsterdam! Prepare to be whisked away on a journey of unforgettable experiences, guided by a local who knows the city's hidden gems like the back of their hand. Get ready to immerse yourself in a world of fun, culture, and excitement as we unveil the best things to do in this city.
From the iconic landmarks that grace its skyline to the charming neighborhoods that pulse with life, Amsterdam offers a tapestry of delights that will leave you breathless with wonder. So, grab your passport, put on your explorer hat, and let's dive right in!
1. Get on Your Bike and Ride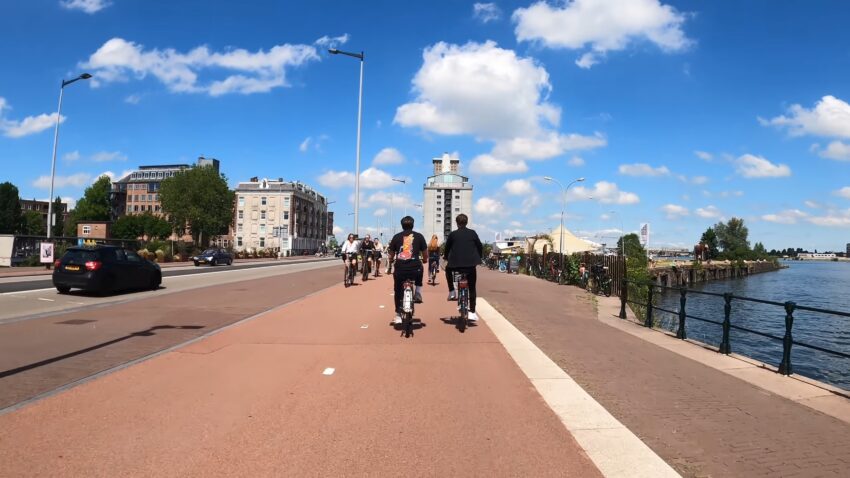 Amsterdam is renowned for its bicycle-friendly culture, so it's only fitting that you embrace the two-wheeled madness. Rent a bike and cruise through the city like a true local.
Pedal along the picturesque canals, breeze through the charming neighborhoods, and feel the wind in your hair as you explore the city's hidden corners. It's the ultimate way to immerse yourself in the local lifestyle!
2. Unleash Your Inner Art Enthusiast
This city is also an artistic wonderland, and no visit would be complete without indulging in its rich cultural scene. Head to the world-famous Van Gogh Museum and let the vibrant colors and expressive brushstrokes transport you into the mind of a genius.
Marvel at Rembrandt's masterpieces in the Rijksmuseum, or discover contemporary art at the innovative Stedelijk Museum. With art around every corner, this place will leave you feeling inspired and awe-struck.
3. Embrace Your Inner Foodie
Prepare your taste buds for a culinary adventure like no other! The city offers a diverse gastronomic scene, blending traditional Dutch delicacies with international flavors.
Start your food journey with a visit to the Albert Cuyp Market, where you can sample mouthwatering stroopwafels, herring sandwiches, and a plethora of exotic spices. Don't miss out on the authentic Indonesian rijsttafel—a feast of small dishes that will take your taste buds on a whirlwind tour of flavors!
4. Unwind in Vondelpark
Escape the hustle and bustle of the city and find tranquility in the sprawling oasis of Vondelpark. This urban green space is perfect for a leisurely stroll, a sunny picnic, or even a bike ride.
Take a moment to bask in the beauty of the park's lush lawns, serene ponds, and vibrant flower beds. It's a slice of heaven in the heart of Amsterdam.
5. Journey Back in Time
Amsterdam has a rich and fascinating history, and exploring its historic sites is a must. Take a guided tour of the Anne Frank House and learn about the brave young girl who documented her experiences during World War II.
Wander through the narrow streets of the Jordaan neighborhood, filled with charming houses, art galleries, and hidden courtyards. And don't forget to visit the Royal Palace on Dam Square—a majestic symbol of the city's royal heritage.
6. Discover the Mysteries of the Red Light District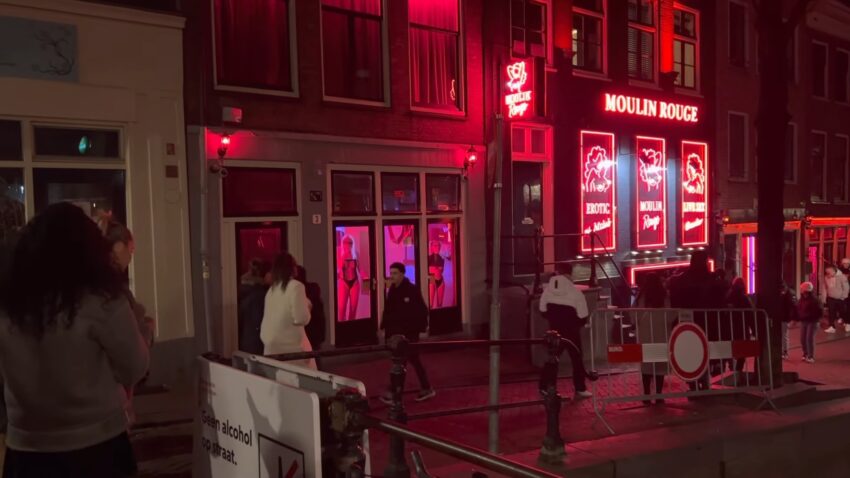 Venture into the notorious Red Light District and peel back the layers of its intriguing history. Take a guided tour to learn about the district's evolution, its unique culture, and the stories behind its infamous red-lit windows.
Gain a deeper understanding of the city's liberal attitudes and explore this vibrant neighborhood with an open mind.
7. Get Lost in the Enchanting Jordaan
Wander through the charming streets of the Jordaan neighborhood and immerse yourself in its artistic and bohemian atmosphere. Admire the picturesque canals, browse through quaint boutiques, and stop by cozy cafes.
Don't miss the weekly markets where you can find a treasure trove of vintage items, antiques, and local crafts.
8. Visit the Vibrant Albert Cuyp Market
Immerse yourself in the lively atmosphere of the Albert Cuyp Market, one of Amsterdam's most famous street markets. Stroll along the bustling street filled with stalls that offer a diverse array of goods, from fresh produce and flowers to clothing, jewelry, and souvenirs.
Engage in friendly banter with the local vendors, sample delicious Dutch treats like stroopwafels and herring, and soak up the vibrant energy of this beloved market. It's the perfect place to experience the authentic charm of Amsterdam's street culture and mingle with locals and visitors alike.
For those seeking a comprehensive guide on the most stunning cities in Europe, including Amsterdam, you can find more information here. 
Unique Amsterdam Experiences—The City's Hidden Gems
If you're searching for one-of-a-kind adventures that go beyond the tourist trail, you're in luck. Whether you're seeking adrenaline-pumping thrills, offbeat discoveries, or immersive cultural encounters, Amsterdam has something special in store for you.
We present you with a table of handpicked extraordinary experiences that will make your visit truly unforgettable!
| | | |
| --- | --- | --- |
| Experience | Description | Recommended For |
| Heineken Experience | Dive into the world of beer at the former Heineken brewery. Enjoy interactive exhibits, beer tastings, and a behind-the-scenes brewery tour. | Beer enthusiasts |
| Amsterdam Dungeon | Embark on a thrilling journey through Amsterdam's dark history. Experience live actors, special effects, and gripping storytelling. | Thrill seekers |
| Electric Tuk-Tuk Tour | Hop on a fun and eco-friendly tuk-tuk ride and explore the city's hidden gems, guided by a knowledgeable local driver. | Adventure lovers |
| Houseboat Museum | Step inside a traditional Dutch houseboat and get a glimpse into the unique lifestyle of living on the water. | Curious explorers |
| Cheese Tasting Workshop | Delight your taste buds with a cheese-tasting experience, where you'll learn about Dutch cheeses and how to pair them perfectly. | Foodies |
| Body Worlds Amsterdam | Embark on a fascinating journey through the human body, exploring the intricate wonders of anatomy through real preserved specimens. | Science enthusiasts |
| Canal Bike Rental | Pedal your way through Amsterdam's canals on a specially designed pedal boat, combining sightseeing with a unique and active experience. | Active adventurers |
Conclusion
And there you have it, fellow adventurers! Amsterdam has unleashed a world of unique experiences that are as fun as they are unforgettable. From heart-pumping thrills to offbeat discoveries, this city knows how to keep you entertained.
So, grab your sense of adventure, hop on that bike, and dive headfirst into the extraordinary tapestry that Amsterdam has to offer. Get ready for laughter, excitement, and a whole lot of fun!