If you're craving a getaway filled with adventure, serenity, and unmatched natural beauty, it's time to set your compass toward Idaho. This hidden treasure of the American Northwest boasts a camping paradise like no other.
From the lofty peaks of the Sawtooth Mountains to the ethereal landscapes of Craters of the Moon National Monument, Idaho offers a smorgasbord of camping destinations that will leave you spellbound. In this article, we'll guide you through the must-visit camping spots, uncovering hidden gems and sharing insider tips along the way.
So, strap on your hiking boots, ready your camera, and let's embark on an extraordinary journey through the best camping experiences Idaho has to offer!
Idaho's Wilderness Treasures
1. Shoshone Falls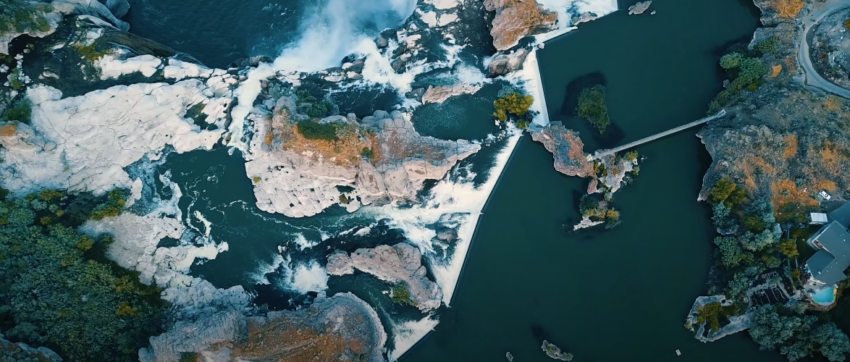 Transitioning from urban life to the untamed wilderness, Shoshone Falls stands tall as one of Idaho's most captivating natural wonders. Aptly named the "Niagara of the West," these magnificent falls offer an awe-inspiring backdrop for camping enthusiasts. Pitch your tent near the falls, and let the soothing sound of rushing water lull you into a state of tranquility.
2. Sawtooth National Recreation Area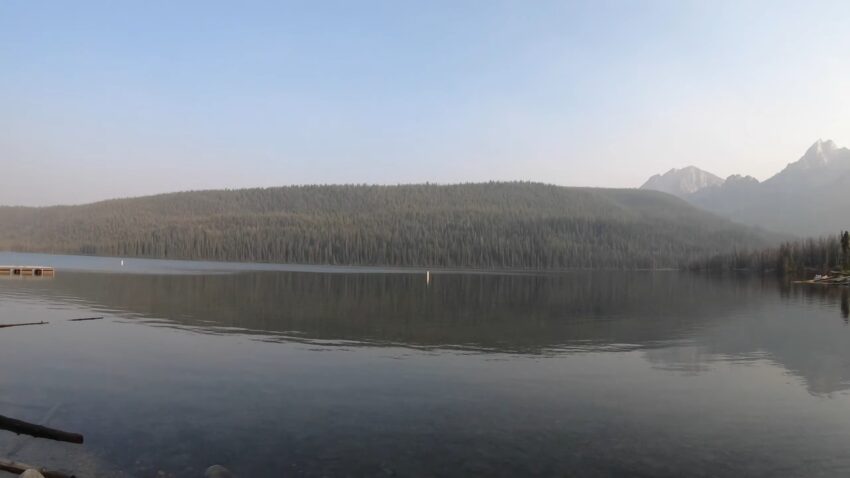 Brace yourself for an outdoor haven of epic proportions! The Sawtooth National Recreation Area beckons adventurers with its jagged peaks and alpine lakes. With over 700 miles of trails, hikers and backpackers alike will find endless opportunities to explore this mountainous wonderland.
Don't forget your fishing gear! The pristine waters of Redfish Lake are teeming with trout, promising an angler's delight.
3. Craters of the Moon National Monument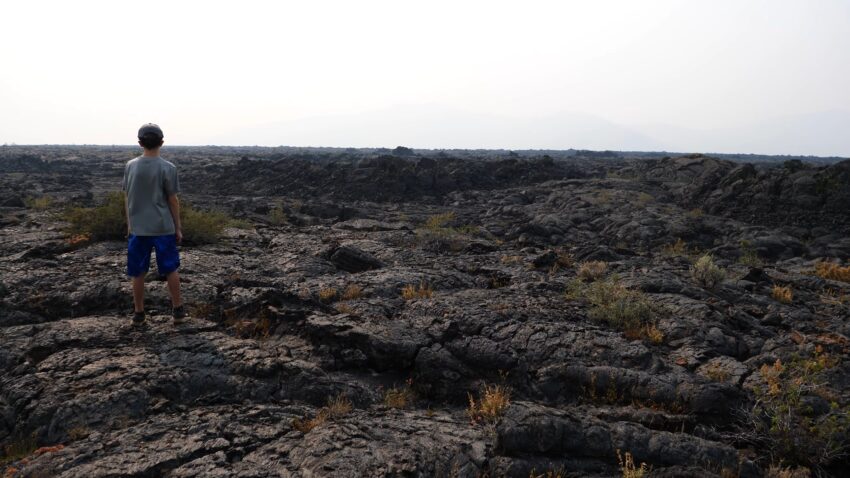 Prepare to step foot into an otherworldly realm as you venture into the Craters of the Moon National Monument. This unique camping destination resembles a lunar landscape, adorned with cinder cones, lava tubes, and vast lava fields. Marvel at the surreal surroundings during the day, and when night falls, witness the stars sparkling above you, undisturbed by city lights.
Unforgettable Camping Experiences
1. Camping with a View: Best Scenic Spots
City of Rocks National Reserve: Set up camp amidst towering granite spires and watch the sun paint the sky with vibrant hues as it sets behind these majestic rock formations.
Priest Lake: Find solace in the peaceful shores of Priest Lake, where you can camp by the water's edge and wake up to the mesmerizing sight of mist rising from the surface.
2. Camping for Adventure Junkies: Thrilling Activities
Hell's Canyon: Embark on a whitewater rafting adventure in North America's deepest river gorge. Feel the rush of adrenaline as you conquer the rapids while surrounded by awe-inspiring canyon walls.
Bruneau Dunes State Park: Unleash your inner astronomer by day and night! Spend your days sandboarding down the towering dunes, and as the sun sets, stargaze at one of the nation's best public observatories.
Comparison of the Best Camping Spots in Idaho
Let's streamline the process of choosing your next outdoor adventure with this comprehensive table. Below, you'll find a neat comparison of some of Idaho's most remarkable campgrounds, each offering unique landscapes, amenities, and activities:
| Campground Name | Location | Scenic Beauty | Amenities | Activities |
| --- | --- | --- | --- | --- |
| Shoshone Falls | Twin Falls | ⭐⭐⭐⭐⭐ | Picnic Areas | Scenic Views, Photography |
| Sawtooth National Recreation Area | Ketchum | ⭐⭐⭐⭐⭐ | Campfire Rings | Backpacking, Scenic Drives |
| Craters of the Moon National Monument and Preserve | Arco | ⭐⭐⭐⭐⭐ | Pit Toilets | Caving, Night Sky Viewing |
| City of Rocks | Almo | ⭐⭐⭐⭐⭐ | Vault Toilets | Rock Climbing |
| Priest Lake | Coolin | ⭐⭐⭐⭐ | Boat Rentals | Swimming, Kayaking |
| Hell's Canyon | Lewiston | ⭐⭐⭐⭐ | Boat Ramp | Rafting, Fishing |
| Bruneau Dunes State Park | Bruneau | ⭐⭐⭐⭐ | Observatory | Sandboarding, Stargazing |
Embrace the Unexpected Adventures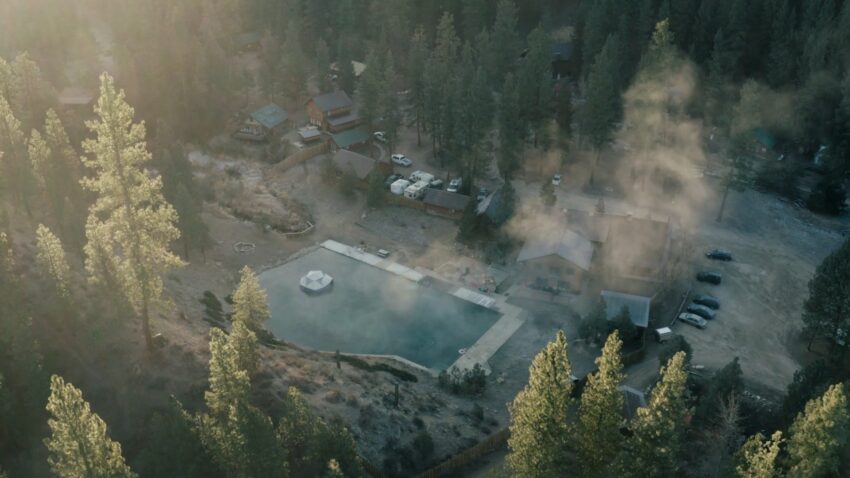 While exploring the best camping spots in Idaho, it's essential to leave room for unexpected adventures that await around every corner. Beyond the main attractions, Idaho is brimming with hidden gems and unique experiences that can elevate your camping trip to new heights, such as:
Hot Springs Hideaways: Idaho is home to numerous geothermal hot springs, such as the iconic Kirkham Hot Springs near Lowman and the rustic Burgdorf Hot Springs nestled in the Payette National Forest. These rejuvenating oases provide the perfect opportunity to unwind and connect with nature.
Gem State's Gemstones: Visit the Spencer Opal Mines in Spencer to dig for your own opals and experience the thrill of uncovering these mesmerizing gemstones. For a dash of adventure, explore the Emerald Creek Garnet Area, where you can discover beautiful garnets to take home as a memento of your camping journey.
Fly Fishing Paradise: Anglers rejoice! Idaho boasts world-class fly fishing opportunities, with its pristine rivers and streams teeming with trout. Cast your line in the famous Henry's Fork River near Island Park or the legendary Silver Creek Preserve near Picabo. Whether you're a seasoned angler or a novice, Idaho's waters offer the chance to reel in unforgettable moments.
Ghost Town Explorations: Delve into Idaho's rich history by visiting its ghost towns. These remnants of the past transport you to a different era, with abandoned buildings and tales of the Wild West. Visit Silver City, a well-preserved ghost town that will make you feel like you've stepped back in time, or explore the eerie beauty of Bayhorse Ghost Town nestled in the mountains.
The true essence of camping lies in the unexpected moments and off-the-beaten-path discoveries. So, embrace the unknown, go beyond the guidebooks, and create your own extraordinary adventure in the wilderness of Idaho.
Conclusion
In conclusion, camping in Idaho offers a myriad of enchanting experiences that cater to every outdoor enthusiast's desires. Whether you're captivated by the thundering majesty of Shoshone Falls, eager to conquer the trails of Sawtooth National Recreation Area, or yearning for a surreal lunar escape at Craters of the Moon National Monument, Idaho has it all.
Let the breathtaking landscapes, thrilling activities, and hidden treasures create memories that will last a lifetime!