Are you ready to embark on an unforgettable adventure surrounded by breathtaking landscapes and the untamed beauty of the great outdoors? Look no further than Alaska—the ultimate camping destination!
With its vast wilderness, towering mountains, pristine lakes, and abundant wildlife, Alaska offers a camping experience like no other. In this article, we will guide you through the best camping spots in Alaska, ensuring that your journey is filled with awe-inspiring moments and cherished memories.
1. Denali National Park and Preserve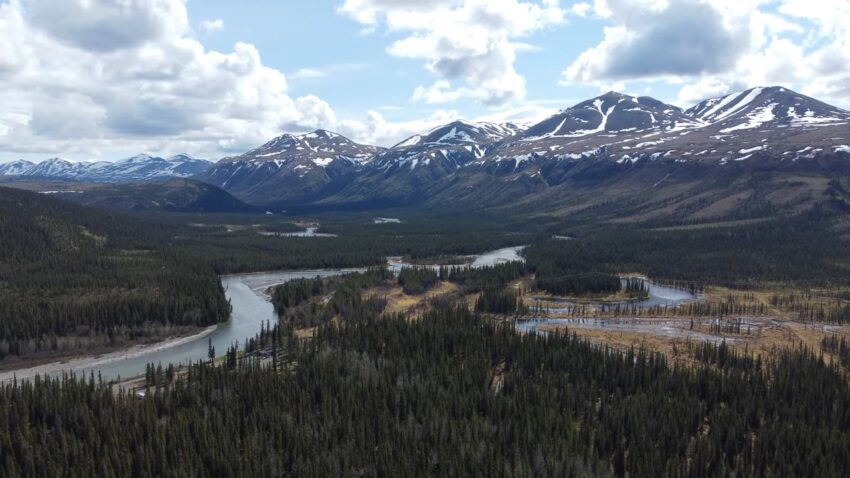 Topping our list is Denali National Park and Preserve, a true gem nestled in the heart of Alaska. Home to North America's tallest peak, Denali, reaching an impressive 20,310 feet, this park offers a playground for outdoor enthusiasts. The campgrounds within the park provide an opportunity to immerse yourself in the rugged Alaskan wilderness.
Riley Creek Campground, located near the park entrance, is a popular choice for both tent and RV camping. Surrounded by stunning views of mountains and tundra, it offers easy access to hiking trails, wildlife viewing, and even dog sledding demonstrations.
For a more secluded experience, head to the Teklanika River Campground. With limited access to private vehicles, this campground provides a truly immersive experience in nature. Set up camp along the banks of the Teklanika River and listen to the soothing sounds of nature as you fall asleep under the midnight sun.
2. Kenai Peninsula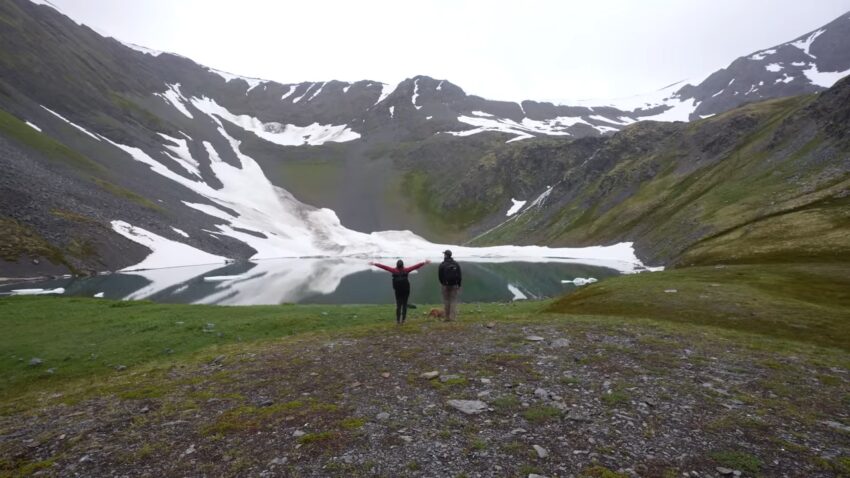 If you're searching for a coastal camping adventure, the Kenai Peninsula is the place to be. This peninsula boasts some of the most picturesque landscapes in Alaska, with glaciers, fjords, and abundant wildlife. The Kenai National Wildlife Refuge offers a variety of camping options, from developed campgrounds to backcountry sites.
One must-visit campground is the Russian River Campground, renowned for its stunning surroundings and prime fishing opportunities. Cast your line into the clear waters of the Russian River and try your luck at catching salmon, while taking in the majestic beauty of the surrounding mountains.
For a truly unforgettable experience, consider camping at the Homer Spit Campground. Located at the end of the Homer Spit, this campground offers stunning panoramic views of Kachemak Bay and the snow-capped Kenai Mountains. Explore the quaint town of Homer, known as the "Halibut Fishing Capital of the World," and indulge in fresh seafood at local eateries.
3. Chugach State Park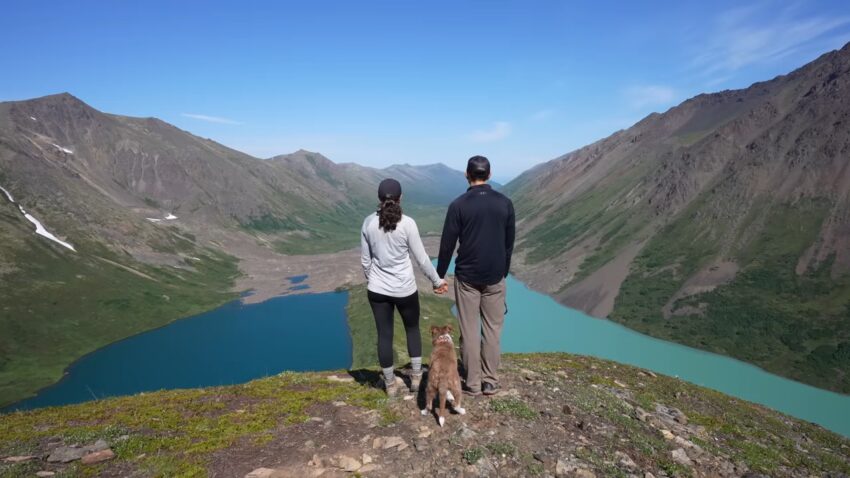 For those seeking a camping adventure close to the city, Chugach State Park, located just outside Anchorage, is a perfect choice. Spanning over 495,000 acres, this park offers a diverse range of outdoor activities and camping opportunities.
Eagle River Campground is a popular spot for families and outdoor enthusiasts. Nestled along the banks of the Eagle River, this campground provides stunning views of the surrounding mountains and easy access to hiking trails. Don't forget to pack your fishing gear, as the Eagle River is known for its salmon runs.
For a more remote experience, venture deep into the park to the Eagle Glacier Cabin. This rustic cabin offers a unique camping experience with breathtaking views of the glacier. Hike through alpine meadows, spot wildlife, and enjoy the tranquility of the wilderness.
4. Wrangell-St. Elias National Park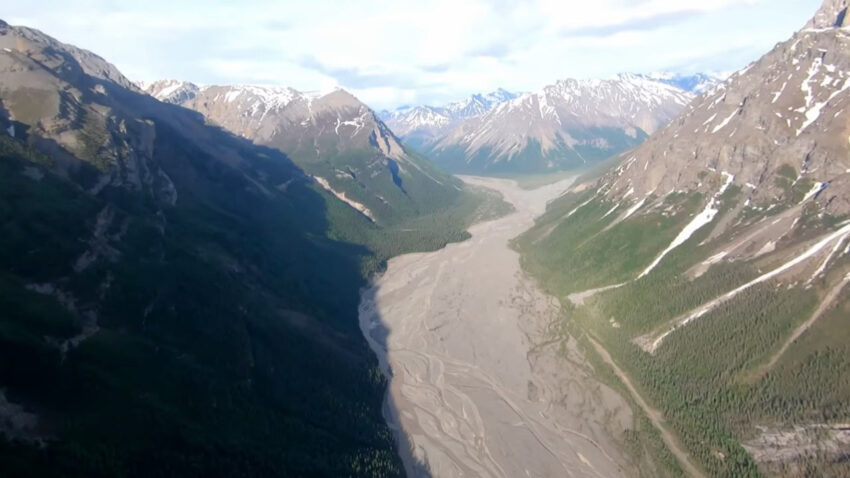 If you're up for a true wilderness adventure, set your sights on Wrangell-St. Elias National Park. As the largest national park in the United States, it is a haven for camping enthusiasts and nature lovers.
Within the park, McCarthy Road provides access to various campgrounds. One popular choice is the Nugget Creek Campground, located near the historic Kennecott Copper Mines. Immerse yourself in the park's rich history, explore the abandoned buildings, and hike through the breathtaking landscapes.
For the more adventurous souls, backpacking and backcountry camping are the ultimate ways to experience Wrangell-St. Elias National Park. With over 13 million acres of wilderness, the opportunities for exploration are endless. Just make sure to obtain the necessary permits and be prepared for the rugged and unpredictable Alaskan backcountry.
5. Tongass National Forest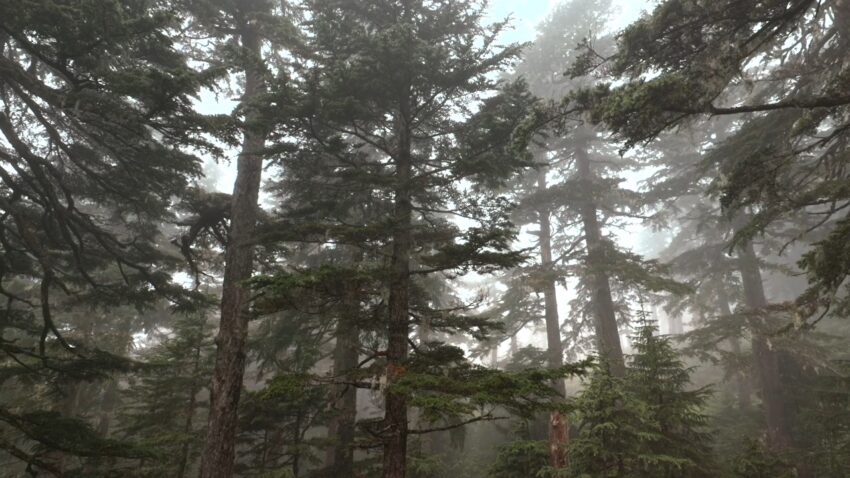 Nestled in Southeast Alaska, Tongass National Forest is the largest national forest in the United States, spanning over 16.7 million acres. With its lush rainforests, fjords, and abundant wildlife, it offers a unique and enchanting camping experience.
One recommended camping spot within the forest is the Mendenhall Lake Campground, located near Juneau. Set up camp near the picturesque Mendenhall Lake and enjoy breathtaking views of the Mendenhall Glacier. Explore the surrounding trails, kayak on the lake, or embark on a glacier trek for an unforgettable adventure.
The Tongass National Forest also provides numerous backcountry camping opportunities for those seeking a more remote experience. Obtain the necessary permits and embark on multi-day backpacking trips through the wilderness, immersing yourself in the pristine beauty of this remarkable forest.
Including Tongass National Forest in your camping itinerary will introduce you to the incredible diversity of Alaska's landscapes and allow you to witness the raw beauty of its rainforests and glaciers.
Safety Tips and Considerations
Ensuring a safe and enjoyable camping experience in Alaska requires proper preparation and adherence to essential safety guidelines. The following table provides an overview of key safety tips to keep in mind while exploring the rugged wilderness of Alaska:
Safety Tips
Weather Preparation
– Be prepared for changing weather conditions
– Layer clothing and carry waterproof gear
– Pack extra clothing and emergency shelter
Bear Safety
– Familiarize yourself with bear safety protocols
– Store food properly and dispose of waste
– Use bear-resistant food containers or bear hangs
– Carry bear spray as a precaution
Navigation and Communication
– Carry maps, compass, and GPS
– Learn how to use navigation tools properly
– Have a fully charged mobile phone or satellite phone
– Establish communication plans and emergency contacts
Conclusion
Alaska, with its awe-inspiring landscapes and untouched wilderness, offers some of the best camping experiences in the world. Whether you choose to camp near Denali's towering peak, along the picturesque Kenai Peninsula, within Chugach State Park's proximity to Anchorage, or deep in the wilderness of Wrangell-St.
Elias National Park, you are guaranteed an adventure of a lifetime. Remember to plan ahead, follow safety guidelines, and immerse yourself in the remarkable beauty that Alaska has to offer. Get ready to create memories that will last a lifetime as you embark on the best camping experience of your life in the stunning Alaskan wilderness!