Are you ready to unleash your inner adventurer and dive into the wilderness of Illinois? If you're seeking an extraordinary outdoor experience that will ignite your spirit, then look no further. Illinois, the hidden gem of the Midwest, is home to a myriad of camping spots that will take your breath away.
So gather your gear, fuel your sense of wanderlust, and let's embark on an unforgettable journey through the best camping spots Illinois has to offer!
Unveiling the Hidden Gems of Illinois
1. Shawnee National Forest
Picture a breathtaking scene: tall rock formations, waterfalls that cascade down with grace, and peaceful forests stretching far and wide. This is Shawnee National Forest, an incredible landscape covering over 280,000 acres.
Put on your hiking boots and explore the magical Garden of the Gods trail, where you'll encounter majestic sandstone structures that will leave you amazed. Don't forget to keep watch for the amazing wildlife that inhabits this remarkable place.
Fun Fact: Shawnee National Forest is one of the most biodiverse areas in the Midwest!
2. Starved Rock State Park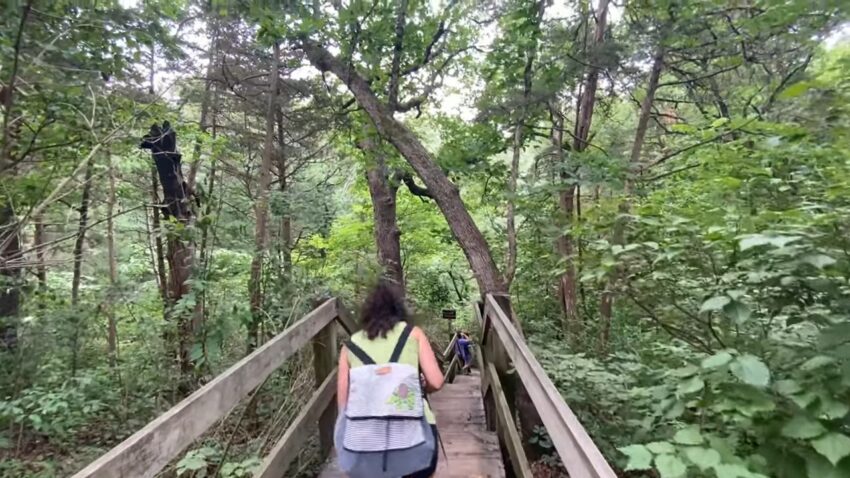 Immerse yourself in a world of towering canyons, serene waterfalls, and vibrant green landscapes. Step into the enchanting realm of Starved Rock State Park, an idyllic haven for nature enthusiasts nestled alongside the majestic Illinois River.
Get ready to embark on a hiking escapade along the renowned Lover's Leap Trail, where breathtaking vistas of the river valley await at every turn. For an explosion of colors, plan your visit during the rejuvenating spring season when a blanket of vibrant wildflowers adorns the landscape, amplifying the beauty of your camping adventure.
Fun Fact: Legend has it that Starved Rock got its name from a Native American legend involving a battle and a group of starved warriors seeking refuge on the rock.
3. Illinois Beach State Park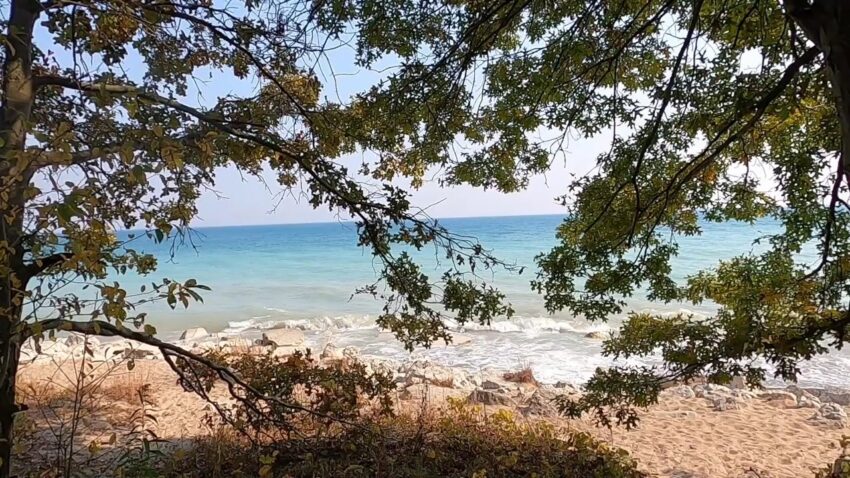 Embark on a camping adventure along the breathtaking shores of Lake Michigan, where towering sand dunes, expansive prairies, and vibrant wetlands create a stunning backdrop. Step into the captivating realm of Illinois Beach State Park, a one-of-a-kind camping destination that seamlessly blends natural beauty with a rich historical tapestry.
You can dive into the inviting waters of Lake Michigan, adorned with its crystal-clear brilliance, or venture forth to explore the remnants of an ancient shoreline, tracing the footsteps of time. With an extensive network of over six miles of winding hiking trails, the park beckons you to immerse yourself in the wonders of this enchanting natural oasis.
Fun Fact: Illinois Beach State Park is home to the endangered Great Lakes Piping Plover, a small shorebird that nests along the beaches.
4. Matthiessen State Park
Just a stone's throw away from Starved Rock State Park lies the hidden gem of Matthiessen State Park. Step into a world of tranquility as you wander through stunning canyons, admire cascading waterfalls, and lose yourself in lush vegetation.
Don't miss the iconic Devil's Backbone, a narrow ridge overlooking a picturesque ravine that will leave you in awe. Pitch your tent near the Vermilion River for a night under the star-studded sky, serenaded by the gentle whispers of nature.
Fun Fact: Matthiessen State Park was named after Frederick William Matthiessen, a prominent industrialist and philanthropist.
Gearing Up for Your Camping Adventure
Before you set off on your Illinois camping escapade, it's essential to pack the right gear. Here's a handy checklist of camping essentials to ensure a comfortable and enjoyable experience:
Tent and sleeping bags: Choose a sturdy tent that accommodates your group size, and opt for warm, comfortable sleeping bags.
Cooking essentials: Pack a portable stove, cooking utensils, a cooler, and easy-to-make camping meals. Don't forget the marshmallows for those delightful s'mores!
Lighting equipment: Ensure you have headlamps, lanterns, and extra batteries to illuminate your campsite when darkness falls.
Outdoor apparel: Pack weather-appropriate clothing, including rain gear and sturdy hiking boots. Don't forget sunscreen and insect repellent to protect yourself from the elements.
First aid kit: Be prepared for any minor injuries with a well-stocked first aid kit that includes band-aids, antiseptic wipes, and pain relievers.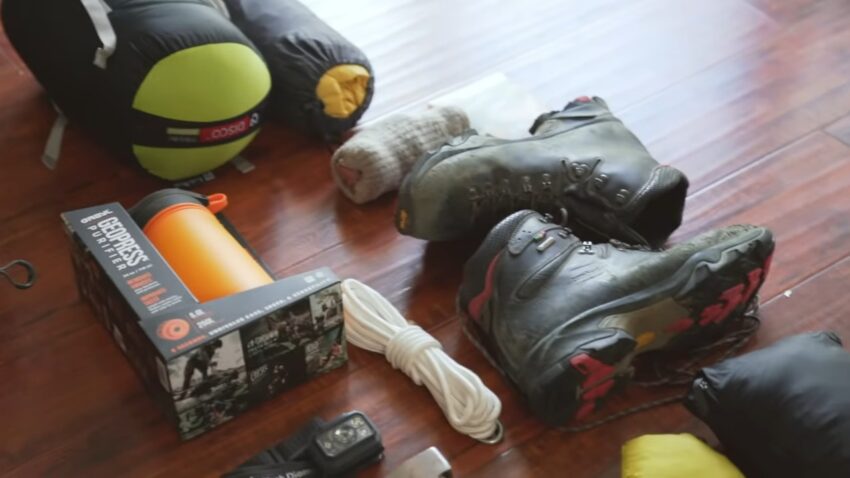 Must-Try Outdoor Activities in Illinois
Kayaking on the Fox River: Experience the thrill of paddling along the scenic Fox River, which winds its way through Illinois. Rent a kayak and embark on a memorable adventure, surrounded by picturesque landscapes and tranquil waters. Keep an eye out for wildlife and immerse yourself in the serenity of nature.
Stargazing in Shawnee National Forest: As night falls over Shawnee National Forest, prepare to witness a breathtaking celestial display. The park's remote location and minimal light pollution make it an ideal spot for stargazing. Set up a blanket, lay back, and marvel at the countless stars that adorn the night sky. Don't forget to spot constellations and make a wish upon a shooting star.
Horseback Riding at Giant City State Park: Saddle up and explore the magnificent Giant City State Park on horseback. Traverse the trails surrounded by towering trees, rugged bluffs, and unique rock formations. Whether you're an experienced rider or a beginner, horseback riding offers a unique perspective of the park's natural wonders. Be sure to capture the stunning vistas along the way.
Fishing at Rend Lake: Cast your line and unwind amidst the tranquility of Rend Lake. This 18,900-acre reservoir offers excellent fishing opportunities for anglers of all levels. Hook bass, crappie, catfish, or bluegill and experience the joy of reeling in a catch. Enjoy the peacefulness of the lake and bask in the beauty of the surrounding landscape.
Conclusion
Illinois is a treasure trove of camping destinations, waiting to be explored and cherished. From the enchanting Shawnee National Forest to the tranquility of Starved Rock State Park, each location offers a unique experience.
Remember to plan ahead, pack the essentials, and savor every moment of your camping adventure. Unleash your spirit of adventure and embark on an epic camping journey in the enchanting wilderness of Illinois!