Picking out the right Mother's Day gift for your TV-loving mom can be tough these days. With all the TV streaming services accessible at the press of a button, ordering a basic DVD is no longer acceptable. You will need to get more creative when looking for TV show-themed gifts for your mother, and now is the perfect time to choose the right one.
Luckily, according to Printful, there is an extended range of unique and dazzling gifts you can buy for your mom. From her favorite TV show-themed custom t-shirt to personalized mugs, here are some TV show-inspired items you gift to your mum:
1. TV Customized Socks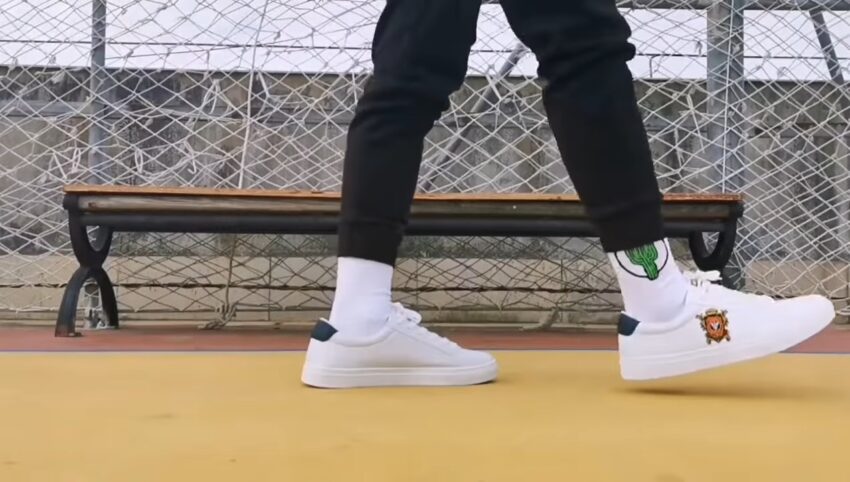 Customize socks with your mother's favorite TV show characters and watch magical new worlds unfold. Whether you go for her favorite movie quote, a photo of her celebrity crush, or a popcorn-based design, there is no way you can fail with such a gift. It's sure to put a smile on her face.
Whether she likes showcasing her love of TV or just enjoying a fun pair of socks, TV-themed socks will definitely keep her feet cozy and stylish while watching her favorite shows on the couch.
2. Custom TV-Inspired Blanket
If your mom has seen all the latest and greatest that Hollywood or Netflix has to offer, she may have at least five different favorite actresses and actors. If she knows a line from different TV shows and movies, the perfect gift for her is a custom TV-inspired blanket. Upload photos of her favorite show to design a great and unique design. This lovely blanket will keep her warm – and best of all, it will be unique!
Your mom will love curling up on her couch, all snuggly and wrapping up in her newly thoughtful customized blanket while watching her favorite TV show.
3. TV Custom Mug
If your mother has a vast collection of favorite shows – often knowing the lines by heart – spoil her with a unique gift, she will cherish. A fun TV mug! Bring your personal touch to a custom mug by adding your own artistic flair.
Give your mother the perfect mug to drink out of while she's watching her favorite show or doing anything else throughout her day. You can even personalize it with her name or simply opt for some quotes that will make her day special.
4. Custom Notebooks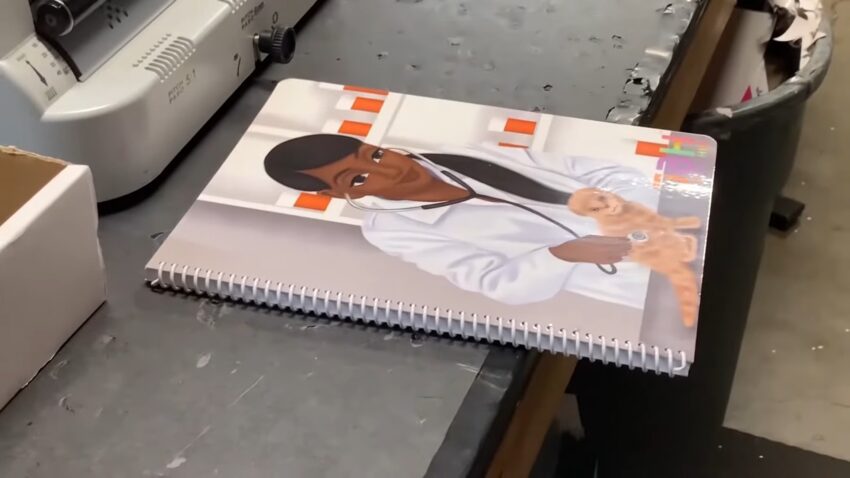 If your mother regularly hits the cinema or likes to spend the nights watching Friends or Seinfeld, get her a custom notebook to cement the bond you two have. Featuring some quotes, lots of packs of popcorn, or TV photos, a custom television notebook is the best gift for TV lovers.
While many gifts can be easily forgotten, yours definitely won't be. Your custom TV notebook will be treasured forever, as it has a story behind it that your mom can recall every time she sets her eyes on it.
5. Customized Laptop Sleeve
There is a wide range of television genres, from thrillers to comedies and all sorts of things in between. Whatever your mother's into, when it comes to offering her a TV-themed gift, a custom laptop sleeve might be the right solution. Feature a well-thought-out TV design and add some personal touch too. After all, the most thoughtful gifts for your mother must include things related to her interests and personality.
You don't want the laptop sleeve to be ordinary – you want it to be the best gift your mom could ever receive. She will constantly be reminded of her favorite show when looking at the sleeve.
All you have to do is choose a photo of her favorite TV show, star, or quote, upload it, and have the laptop sleeve delivered to your doorstep. Your mom will go wild for this gift and immediately get the popcorn popping to prepare for her next bingeing session.
6. Custom Phone Case
No matter what your mother's favorite TV show might be, you may be able to use characters from it, quotes, or other elements related to the show and customize a phone case for her. It will make for a perfect gift since these days, everyone's phone looks the same, and we often pick up the wrong one.
However, with a customized phone case, your mother won't have to struggle anymore in trying to find out which one is hers. This might seem like a small gift, but it is meaningful, and you don't have to stop here. You can create this special gift for her along with others just to showcase how much you care about her and what she likes.
7. Custom Hoodie
A custom hoodie is among the cutest gifts you can make for your mother and implement elements from her favorite TV show on it. If you happen to like the same TV show, you can also try to create a customized hoodie for yourself as well.
If both you and your mother wear these custom hoodies that showcase your similar interest, it will make for some great family photos together. The best part about hoodies is that they are very durable and cozy.
It is a gift that will endure for many years to come, and who knows how many special occasions it will be part of. Your mother will always remember and cherish this gift, and whenever someone asks her about the customized hoodie, she will always mention that it is a gift from you, cherishing your bond.
From fun mugs to cozy blankets, cool laptop sleeves, or custom t-shirts, hoodies, or phone cases, these TV-themed gifts are the real deal. They are unique and thoughtful, and your mother will treasure them for years to come.
If you don't know exactly what to take from her favorite TV show and add it to a piece of clothing, blanket, or something else, it's always a good idea to go talk with her. See exactly what she likes and needs but don't try to spoil the surprise.